A shortage of veterinarians leads to long wait times for appointments and delays in veterinary care for pets and their owners across the United States.
WellHaven leadership provided information and context regarding an emerging veterinary shortage dilemma for a television news broadcast that has thus far aired multiple times on WKMG in Orlando.
The station also published a story on its website and plans to air a longer version of the broadcast during April in the Orlando, Houston, Detroit, San Antonio, Roanoke, and Jacksonville markets.
Shortage of Veterinarians
A recent pet adoption boom — especially during the COVID pandemic — along with continuing veterinarian retirements have contributed to the vet shortage, experts say. Already, pet owners are experiencing long delays when trying to get appointments in order to secure the care they need for their pets.
Worse, researchers say that when pets can't get in to see their veterinarians, it may increase the risk of public health issues, reports Erik Sandoval, an investigative reporter for WKMG.
The scarcity of veterinarians was a topic of discussion at the Veterinary Meeting and Expo (VMX) Convention at the Orange County Convention Center in Orlando.
Sandoval interviewed Dr. Bob Lester, WellHaven's co-founder and chief medical officer and the president of the North American Veterinary Community (NAVC).
"There are more attorneys in the District of Columbia than there are veterinarians in the entire United States," Lester said, adding that the demand for veterinarians has never been greater.
How Did We Get Here?
The backstory: Mars Veterinary Health says it "enlisted the help of a researcher to quantify the shortage as it relates to companion animal veterinarians, veterinary technicians, and veterinary specialists." Here's what they found:
Pet ownership is increasing steadily. Researchers expect a 33% increase in pet healthcare spending over the next 10 years.
41,000 new veterinarians are needed to meet this demand
Despite a regular pipeline of veterinary graduates, there will still be a shortage of about 15,000 veterinarians by 2030.
It would take more than 30 years of veterinary school graduations to meet the 10-year industry need for credentialed veterinary technicians.
Possible Solutions to the Veterinarian Shortage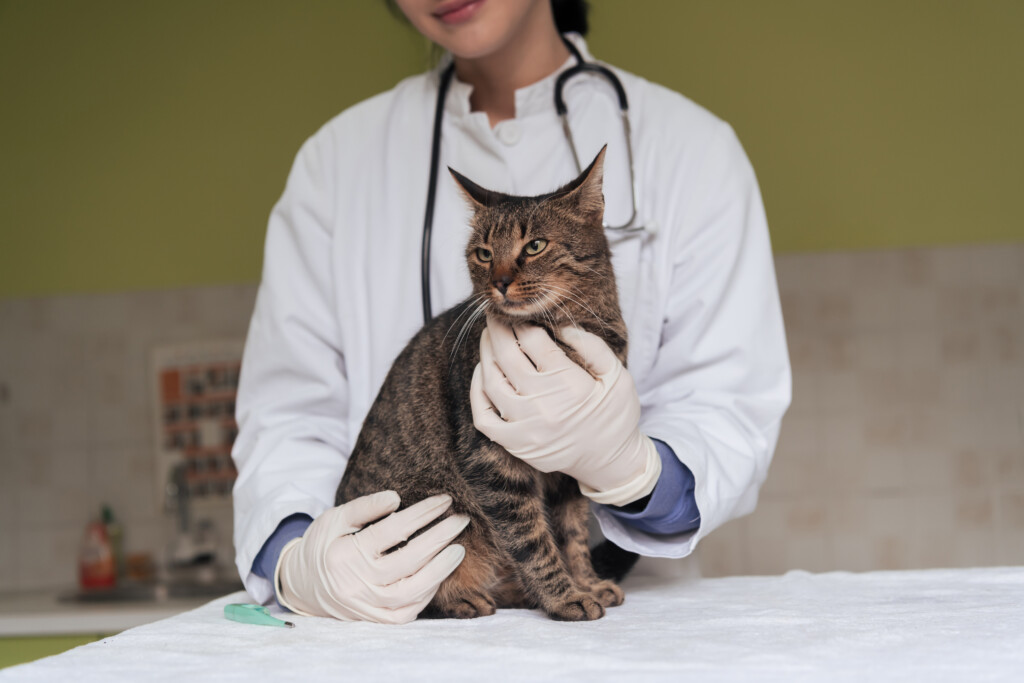 To fill the gap, some veterinary technicians are performing the work formerly done by the veterinarians themselves. Industry experts think this may be one solution to the growing problem of too many pets and not enough veterinarians.
But many vet techs are already completely engaged with their own full-time working hours. Providing preventive care and seeing to animal health for all the dogs and cats and other pets that need it may stretch their work-life balance beyond the breaking point.
That could lead to burnout, which would be another problem for veterinary practices — and the broader veterinary medicine community.
Another potential solution: virtual office visits to meet demand when veterinary clinics are unable to schedule a time to see their patients in the office. Veterinary services may be able to provide quality veterinary, medical, food, animal, and other advice online, helping ease the load on their in-clinic staff members.
Dr. Niccole Bruno, CEO and founder of BLEND, a veterinary hospital certification program, thinks another solution is to get children interested in the profession, especially children of color.
"When I decided I wanted to be a vet, I did not have the opportunities to have exposure to the profession," Bruno, who is Black, told WKMG. "I also didn't see myself in the profession."
University-level veterinary programs may also help relieve the shortage by admitting more students into their programs. But space is often limited.
It's likely that each of these proposed solutions — along with others not yet implemented or even imagined — will be necessary to build up a stable roster of veterinarians as we move into the future. It will be important to pay attention to this issue as we try to prepare the industry for the next 10 or 20 years.
You can watch the broadcast above or read the full story here.
Let WellHaven know if you have any questions or concerns.