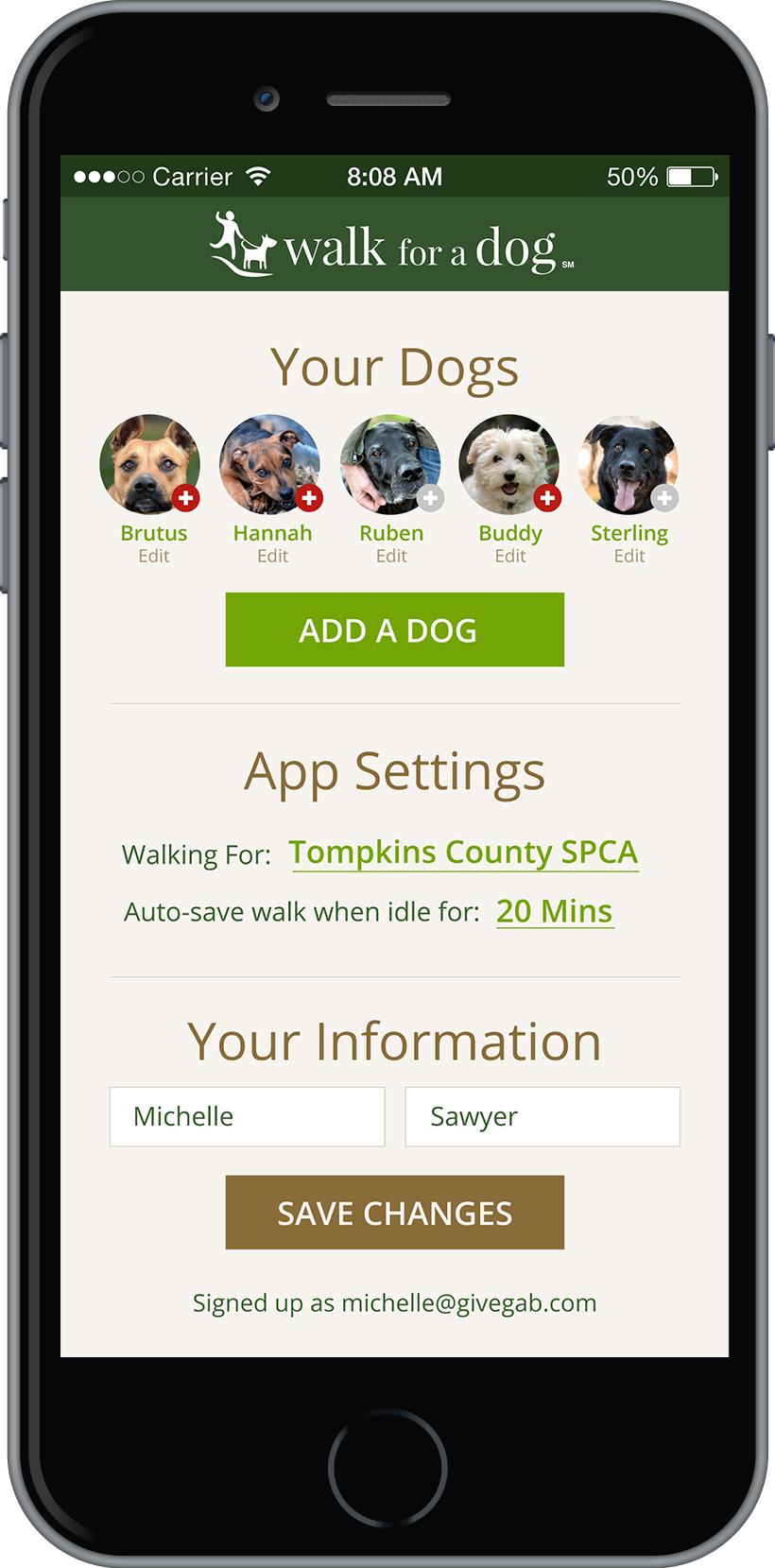 Strengthen the bond with your dog for charity.
This starts with loving veterinarians, front-of-the-pack technology, and bright, friendly clinics. But that's not where it ends. WellHaven is a committed precedent setter in high-quality medicine as well as a leader in corporate responsibility programs.
This is at the core of WellHaven. Giving back to other local animal charities and other local shelters is part of the mission we were built on.
We love our communities, too. That's why we want to give back! Working with WoofTrax, we are excited to give back to one of our favorite charities, Pet Peace of Mind. Pet Peace of Mind is a volunteer-based program for hospices and home healthcare organizations that provides pet care assistance for seriously ill patients and rehomes the pets when necessary. For many patients, their pet is their sole companion, their best friend, their only family.
Download the app on Apple and Android!
Shelters, Rescues & Clinics
Participate in this challenge by sharing these images and post captions on social media or your website.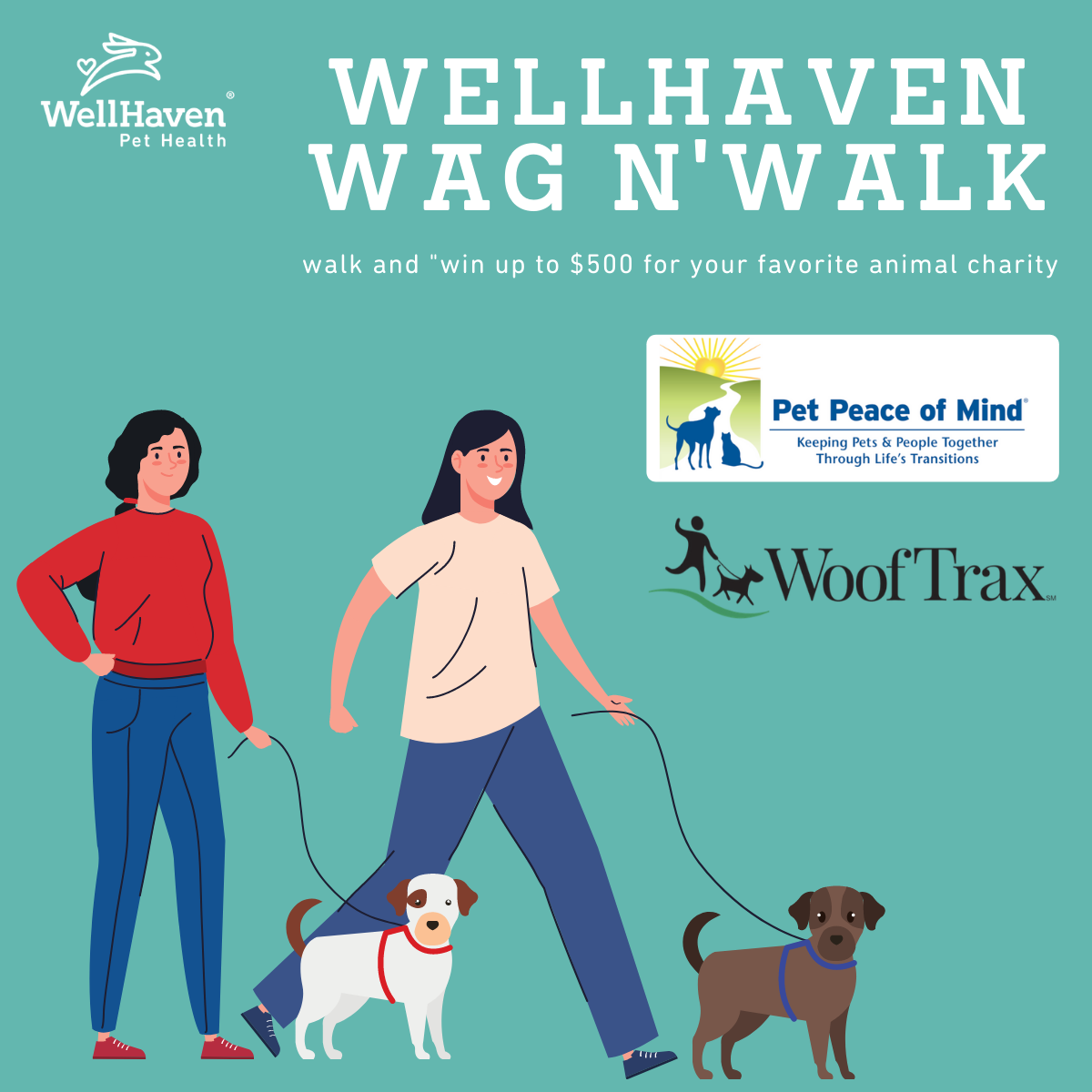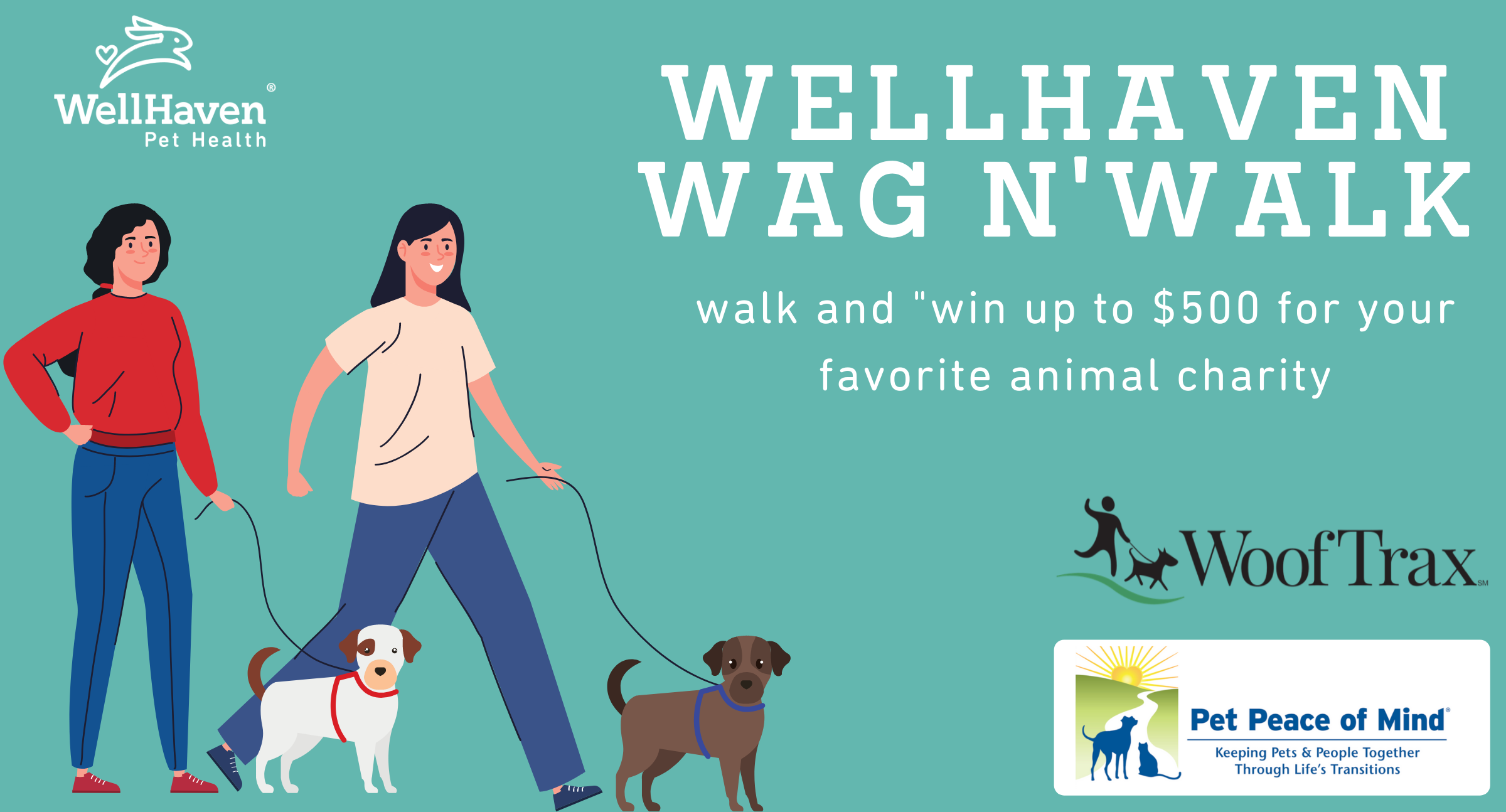 Terms of Challenge
The challenge will last 100 days. Each walk taken is a 10 cent donation to Pet Peace of Mind. Donations to Pet Peace of Mind are capped at $1,500 or 15000 walks. The free exam can be redeemed once at any Wellhaven or affiliated locations and are for one dog or cat.
Enroll. Return. Submit Your Info.
Click a button below to enroll your pet in a CCP at our Hazel Dell, Mill Plain, or Downtown Vancouver location. Return, and complete the form below to make a donation! It's that simple.
Why choose a Care Companion Plan™?
Our Care Companion Plan™ sets a precedent. Essential care is neatly packaged into pay-monthly plans that ensure each pet receives above-and-beyond attention. Now, you can care for your pet and give back to charity.
We are donating half of all enrollment fees ($25) for those that enroll in our CCP plan and another donation ($25) if you re-enroll for a second year.